Business Catalyst
Migration
Pretty specializes in moving mission critical websites to highly awarded and proven platforms. We understand not every website fits a single platform, so we have different solutions to best fit your needs.
Watch Demo
We'd love to work with:
Businesses looking for tested and proven platforms. We work with best in breed website CMS platforms that are leaders and are highly awarded. We focus on:
Customers wanting to do more and want to break through the limitations of BC
Highly functional websites that are difficult to migrate
Risk adverse customers seeking proven solutions and more control of their tech assets
Mission critical websites that require high uptime
We guarantee you the best platforms, quality code and a proper migration lead by a team onshore. We offer enterprise hosting with 99.999% uptime. We won't risk your SEO in the migration. We specialize in quality, reliability, and low risk for businesses that care about their online presence.
The biggest Adobe Business Catalyst agency in the world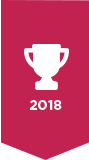 Site of the year
Best migration 2018

Site of the Year
Winner 2018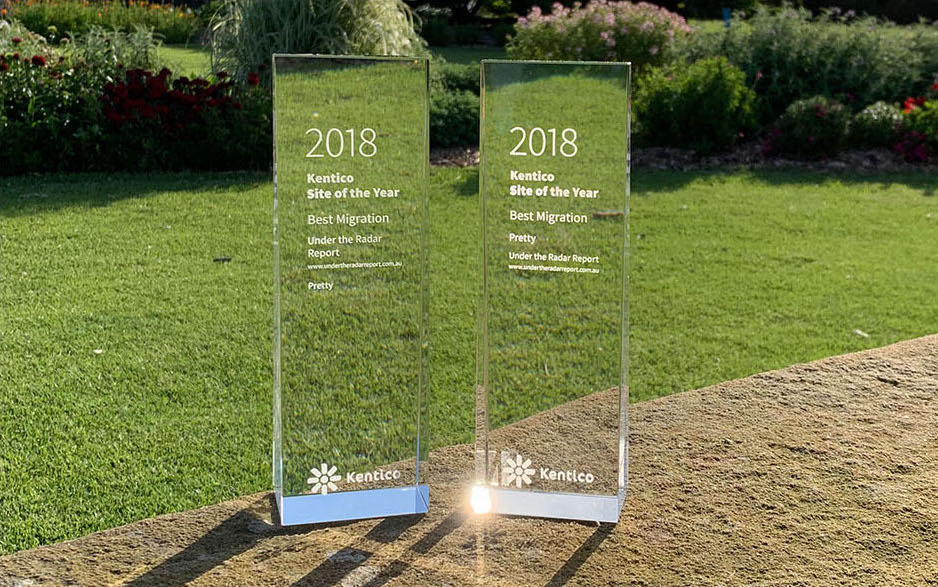 Approved
Adobe Business
Catalyst Migration
Partner

Download our migration fact sheet
10 things you need to know before migrating
We're Pretty Different
How
we're different


from the other migration partners

We're not a startup business with a new cloud platform looking to take advantage of the BC EoL. We service businesses that understand the risk involved with investing their assets into a startup and are looking for quality code, great service and best in breed platforms. This is how we came to be the biggest Business Catalyst agency in the world.

Get a quote to migrate
The best platforms. Quality code and a proper migration.
Portfolio
Recent projects
More than
business catalyst
SEO Friendly
Migrate properly and protect your SEO with as little impact as possible to the business
Easy to Update
Simple management processes making it easy to manage and maintain your own website
SSL Secure
SSL certificate managed for you. Ensuring your website is secure.
Ecommerce
Powerful Ecommerce without restrictions and compromises
Marketing Tools
Packed with the best in breed marketing tools when you need them.
Recurring Orders
For businesses that take recurring automated payments online
Email Marketing
Email marketing baked into your website witout using 3rd party tools with additional costs. Supercharge Email marketing with Marketing Automation and more
Google Shopping
Feed your products to Google Shopping and supercharge your sales by syndicating your products to Google
Responsive
Mobile responsive website that work on any device
Powerful API
Connect to other platforms and build out advanced custom integrations
AWS Hosting
Amazing Web Services (AWS) hosting to ensure maximum uptime, monitoring, security, speed and reliability.
Blog & Forum
Content marketing. Why don't you automatically Email out the blog to all subscribers monthly? Easy
Web Apps
Build out anything you want without limitation and restriction
Vendor Support
Stuck and need to contact the CMS vendor directly for help. No problem
Recently
Migrated Clients
we have advanced tools for extracting your content, making the migration easier and less work for you
Frequently Ask Questions
Who are Pretty
We've been using Business Catalyst for 15 years. We predate any employee or any agency in BC. We designed, built and coded the Business Catalyst website and presented 3 times at Adobe MAX in Los Angeles. Pretty managed over 300 active websites across the globe from offices in Sydney and New York. Now we're the Asia Pacific approved migration partner and we're focusing our attention on clients that want to break through the limitations of Business Catalyst and move to bigger and better platforms.
What about email hosting
As an approved Migration Partner we have access to simply detach your emails away from Adobe's account with no disruption, no backups and migrations required. It's a very easy process even if you're planning to move your website somewhere else we can help you with your Email Migration with very little cost to you.
Is there an automated solution for moving my website
Not really. You can't download an Adobe site and move it to other hosting because your current website is hard coded into Business Catalyst. We need to collapse down the site and rebuild it using modules from another CMS. However Pretty has spent thousands of hours developing migration tools to make the content migration as seamless as possible. Our migrations are getting faster and more efficient the more we do.
Who should migrate my site
Approved Migration Partners have the tools to extract the data you need. If you're site is small you will get away with anyone migrating the site. However for the larger important sites that have content requirements I highly recommend talking to an Approved Migration Partner who will have all the tools needed to make the process easier for you.
When is the right time to move
Now Now Now. By the time the end date comes around there is going to be a mad rush for Approved Migration Partners to move sites. So the time to move is now. Also the BC platform has some major issues and the engineers refuse to fix the bugs. It's getting worse and worse as the month pass by. Get out now is my advice.
Will I lose my SEO
That depends. Usually we see up to a 15% drop for up to 3 months. However we've migrated some sites where SEO is very important and made sure every box is ticked and they actually saw an increase within 3 months. I've also taken phone calls where no SEO considerations were taken and it's wiped businesses off Google. It's a risk that can be mitigated.
What's the right platform to use
Firstly I am recommending to stay clear of any CMS platform that hasn't been around for 5 years. It's too risky. Pretty prefers to use highly awarded platforms that innovate, is not another hosted SAAS platform like BC, is easy to manage, is friendly for SEO, is bundled with the marketing tools we know and love, is not loaded with plugins, includes all the core modules we'd need to build most websites, is a platform we download and have full code access to etc.
Who will benefit
Corporate
Reputable, secure, scalable. For businesses looking for serious web platforms. No more compromising
Medium Business
Easy to manage awarded CMS options with cost effective migration options.
No more limitations
Platforms that far exceed Business Catalyst capabilities Loaded with marketing features.
Risk Adverse
Businesses with risk assessment requirements. Your digital assets safe and secure.